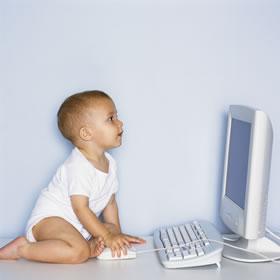 If this is my own business, shouldn't I be able to set my own child care tuition fee schedule?
YES. All private children enrolled in your program are required to reimburse you at your child care rate. That rate should be published in all materials for your program. Any child that is referred by the Department of Early Education and Care for subsidized funding such as income eligible placements, child care vouchers and community partnerships for children must be reimbursed at the tuition rate that is set by the Commonwealth of Massachusetts.
Do I have to take subsidized placements?
No. You may run your program on private referrals only. Typically there are more subsidized referrals than private referrals. We do strongly encourage anyone associated with us not discriminate families based on their income.
Can I use my own curriculum or do I have to use yours?
No. You may use your own curriculum, however we ask that you look at ours. Some providers utilize our curriculum wholly, while other providers mix their own ideas with our curriculum. Most providers who read our curriculum, use it in differing capacities. The curriculum is so flexible that it lends itself to other supplementations.
My Resource and Referral Agency Pays Monthly. How often do you reimburse for child care?
Bethel reimburses on a bi-weekly basis. We also pay 100% of the subsidized child care rates which means that we collect all parent fees and pay you for those in advance. We also submit your billing to the Child Care Resource and Referral Agency for reimbursement and again we pay you in advance so there is no waiting for your tuition money.
Do I need to participate in the USDA Child Nutritional Program?
Yes. We require all children associated through Bethel Child Care Services to participate in the USDA nutritional program. We believe that proper nutrition is critical for the development of all children. Providing healthy meals and snacks leads to better nutritional choices long after children graduate from your program. Child obesity is at a record high and Bethel is committed to doing something about that and not just talking about it. We require all Bethel providers to enroll in PACES nutritional program and by enrolling in PACES your child care home visitor will also be your nutritional visitor.