Dear Parent,
Thank you for considering Bethel Child Care Services for your child care needs. At Bethel Child Care Services, we understand that parents are their child's first educators. Our agency works with all our child care providers to ensure that the quality work that you've started is continued while your child is in our care. If you are choosing care due to your working schedule, or if you're simply looking to further develop your child's social skills by interacting with other children, we truly understand how difficult it is for you to be away from the most precious person in your life. When you place your child with us, we understand your expectations, and we try to exceed them.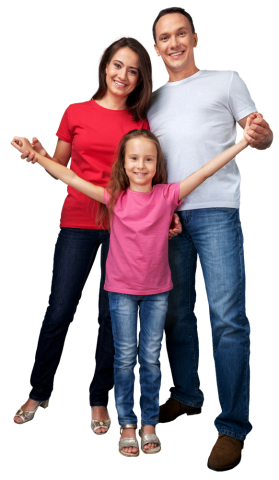 When you entrust Bethel Child Care Services with the care of your child, you have the comfort in knowing that your child is in a safe and nurturing environment. All of our child care providers exceed the health and safety requirements set forth by the Commonwealth of Massachusetts. We understand the importance of proper nutrition for the best development of your child, therefore all of our child care providers belong to our Child Care Food Program. This ensures you - the parent - that your child is receiving well balanced nutrition while in any of our licensed child care homes.
We monitor each provider's curriculum on a monthly basis to ensure that your child is receiving the best care. Our curriculum allows your child to express him- or herself creatively through our early education program. We offer a well rounded curriculum for your child which balances English, Mathematics, Art and Science, as well as working on fine and gross motor skills. Most importantly, you will have the comfort of knowing that your child has been read to daily and that your child will learn the skills needed to be ready for school.
Our providers' are trained with High Scope Child Assessment, so in addition to providing your child with an early education curriculum that is second to none, we also are constantly evaluating all of the children entrusted to our care. Our child assessment process allows us to identify and monitor any potential developmental delays, so that we can work as team with you and for your child. In addition to our High Scope program, our providers receive some of the most comprehensive trainings to guarantee that your child's experience with us is absolutely wonderful.
Bethel Child Care Services offers additional services that you will not be able to find anywhere else in the Commonwealth. Please review our parent services and see how Bethel is leading the way in advancing the child care field.
Lastly, if you care about safe, quality child care as much as we do- then you owe it to yourself, your child, and your peace of mind to try our child care program. We guarantee that you will not be disappointed. Please inquire to see if space is available.